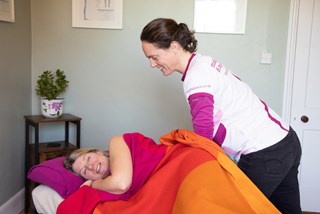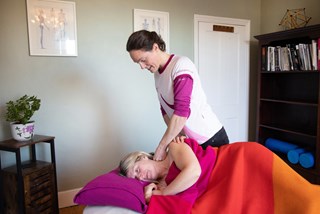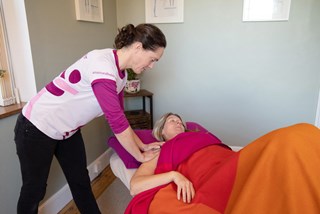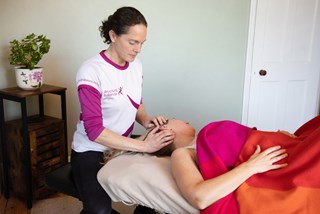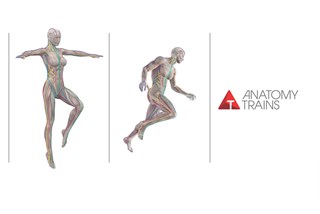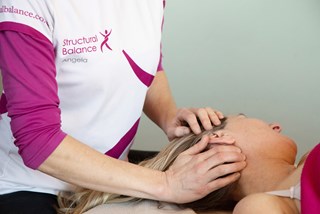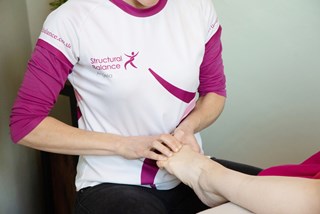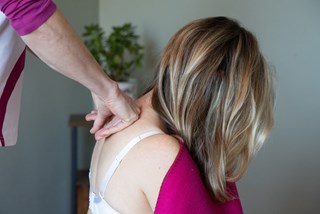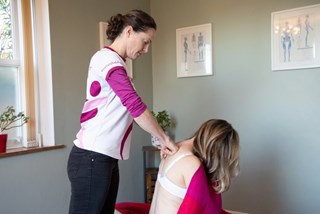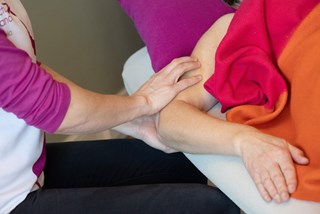 Movement should be a pleasure, breathing easy and good posture effortless. Choose Structural Balance to give your body the service it needs.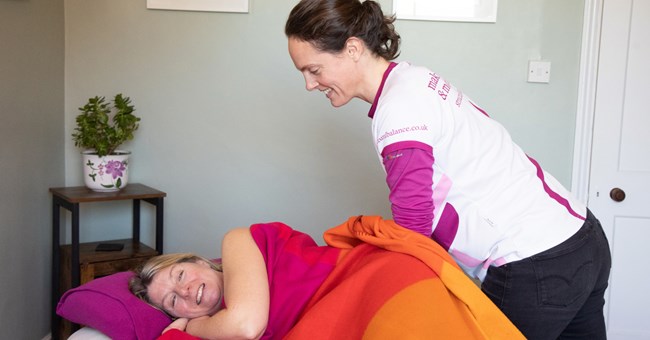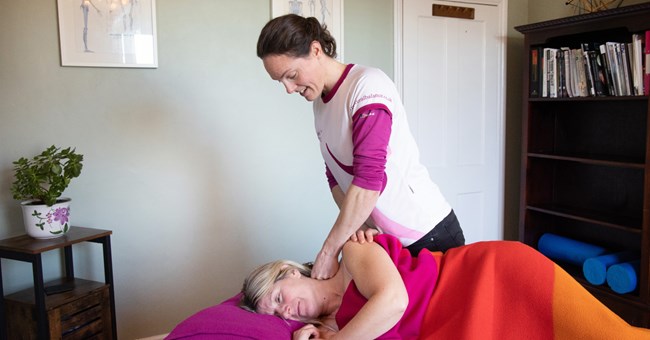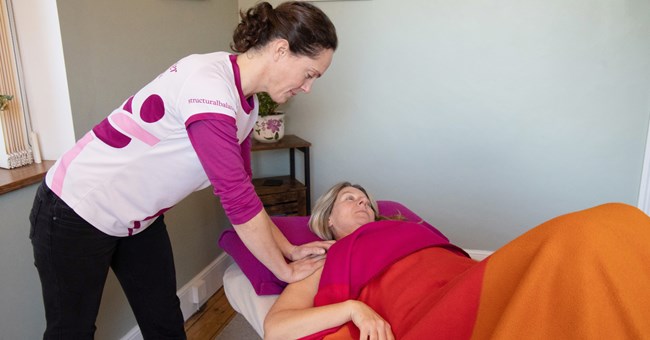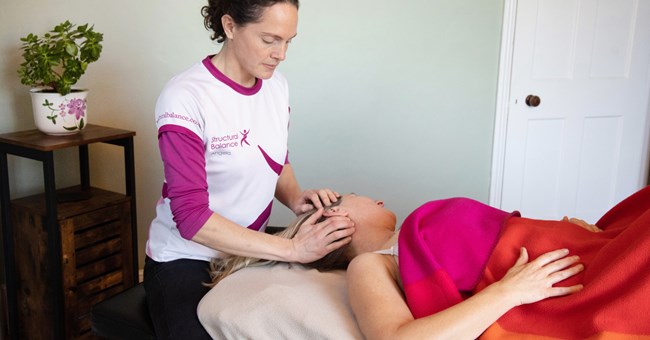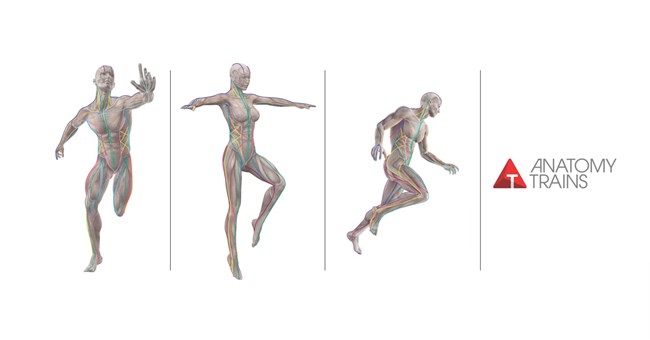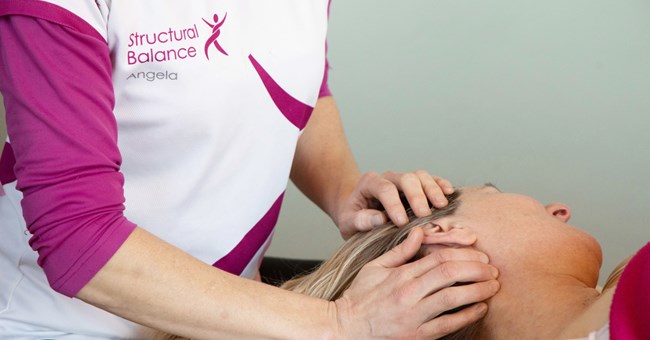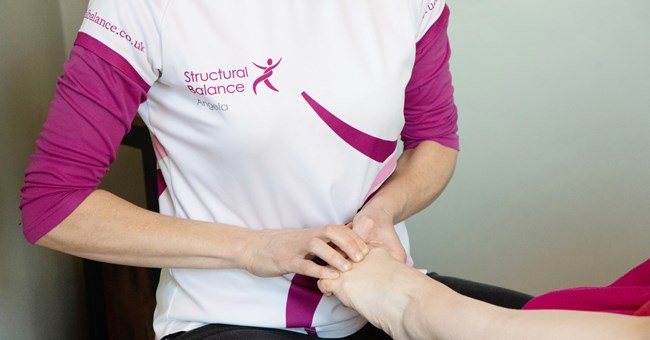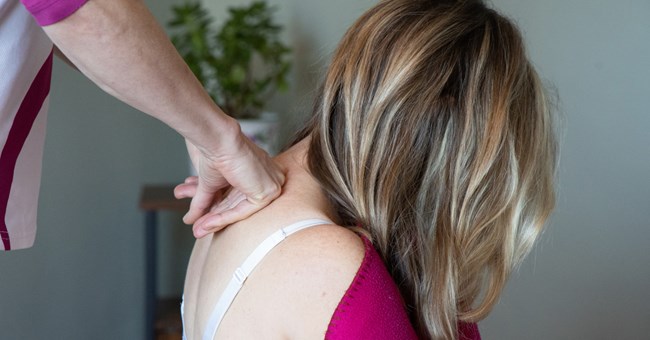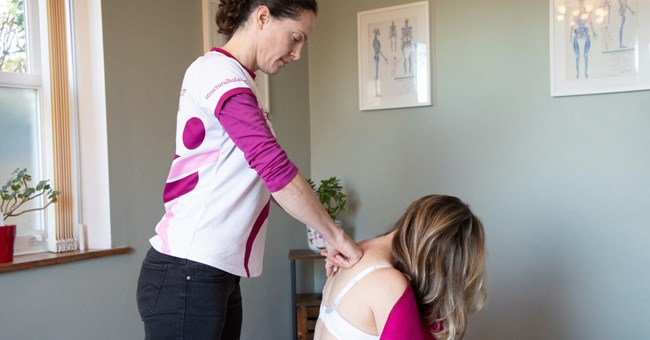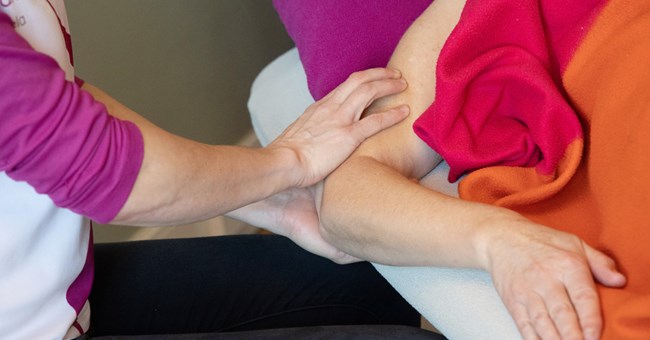 Movement should be a pleasure, breathing easy and good posture effortless. Choose Structural Balance to give your body the service it needs.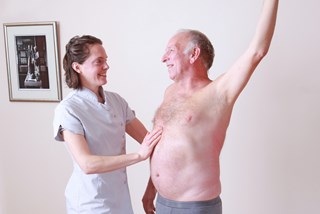 About me
Structural Balance® is the trading name of Angela Radley (Donovan) BCSI(CM) who practises a blend of Anatomy Trains Structural Integration and Active Fascial Release.
Graduating in June 2012 from Anatomy Trains (Tom Myers author of Anatomy Trains and James Earls author of Born to Walk) and board certified with the International Association of Structural Integrators; Angela has established a good client base through referral only. She currently treats athletes, musicians, Pilates and Yoga enthusiasts and teachers, horse riders and  people with general postural complaints.  
Angela welcomes clients of all ages and abilities, including children. Whether you are looking for relief from injury or strain, wish to enhance your athletic career, correct a structural problem, improve your posture, or simply be more comfortable in your body; Structural Balance can help.
 "Angela Donovan is able to successfully mix her professional knowledge of structural anatomy with her amiable character. I wouldn't hesitate to recommend her. Tony - a mechanical Engineer and keen cyclist"
---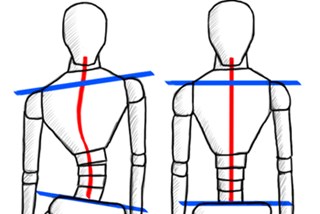 What can Structural Balance help with?
Angela's unique blend of Structural Integration and Active Fascial Release aims to release patterns that cause postural and movement dysfunction that for many, manifest as pain. This structural approach re-establishes glide and length in your body's soft tissue.
Clients describe it as "moulding your alignment into Structural Balance".  Every session works towards bringing the body back into its closest natural alignment. 
Clients experience ease of movement, greater balance, improved posture and physical resilience. Once your body regains it's length and natural balance, most clients are able to maintain their equilibrium themselves through movement they have learnt in their sessions. Some may require an annual check up rebalance. 
Sessions offer a solution to many common ailments caused by postural imbalances and compensations such as those listed below. 
Collapsed or high arches in feet
Plantar fasciitis / heel spurs
Functional leg length differences 
Scoliosis
Knee pain caused by misalignment
Sacroiliac pain
Lower back pain
Nerve pain such as Sciatica
Hip pain
Poor breath capacity or diaphragm movement
Poor posture, inability to sit/stand upright comfortably
Rounded sore shoulders / rotator cuff injuries / winged scapula
Forward head and neck posture
Vertebral compression
Poor flexibility
Golfers or tennis elbow
Fascial pain
Headaches
General body ache
TMJ issues
Patients who receive sessions note the following benefits:
More graceful and fluid movement
Improved muscle efficiency, strength and resilience
Greater athletic performance
Correct posture easier to achieve and maintain
Greater breathing capacity
Reduced pain – either decreased or complete symptom relief
Feeling straighter and lighter
Appearing taller and slimmer
Heightened awareness of body connectivity and function
Release of old patterns and the ability to move forward in life
---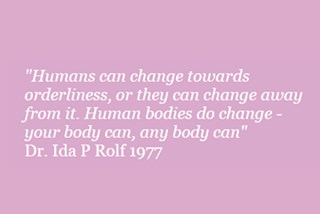 Who can Structural Balance help?
Adults or all ages and abilities.
Children with postural problems - help to correct these before they become engrained into adult posture.
Athletes of all levels who seek to improve longevity of performance or reduce injury.
Musicians seeking relief from strain symptoms
Post surgery or trauma
Yoga, Pilates and dance enthusiasts
Those interested in Anatomy Trains and Tom Myers
---
What do sessions involve?
Anatomy Trains Structural Integration is designed to be given over a series of twelve 90 minute sessions.  Angela will assess your posture, demonstrate why you may be experiencing current symptoms and through hands-on techniques, begin the process of aligning your body for optimum posture, balance and movement.
Initial sessions will address tension felt in the superficial layers of your soft tissue.  Many clients will see symptoms reduced from this early stage, feeling lighter and freer.  The symptoms we experience often do not originate from the area we feel discomfort; the signals we receive indicate the area is under strain and asking for help.  This process systematically unwinds the body to find the source of the symptom, removes the restriction and rebalances the structure "making posture and movement easier"  
---
Get in touch
Angela Radley (Donovan)
2 The Covert
York
YO24 1JN
Telephone: 07950 028 016